Fairy Bones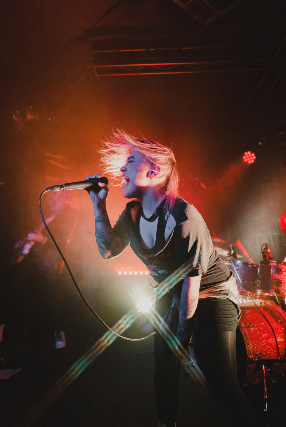 Fairy Bones is the drama you're missing in your life.

Phoenix-based, alternative pop/rock act—named "Best Local Band" by Phoenix New Times—is led by the "unapologetic spirit" (NPR) of singer/songwriter Chelsey Louise, whose powerhouse vocals Java Magazine hailed as "a goddamned sonic spectrum of wonder."

The band's debut album—0% Fun (2018)—was a media-darling, praised by Alternative Press, NPR, Arizona Republic, Paste, and Impose who called it "unsettling, beautiful,and powerful all at once." The singles—including fan-favorites "No One Can Suffer Like I Can", "8 Ball", "Hang Wit Da Boiz", and "Killing Me"—landed airtime on KWSS 93.9, ALTAZ 93.3, 98KUPD, NPR, and Sirius XM.

Notably they've opened for Highly Suspect (direct tour support), Mother Mother, Doll Skin, Jessica Hernandez & the Deltas, Vundabar, Starcrawler, Rozwell Kid, KONGOS, Alien Ant Farm, Marcy Playground, Fuel and Kyle Gass Band, as well as appearances at McDowell Mountain Music Festival and CMJ.