Andi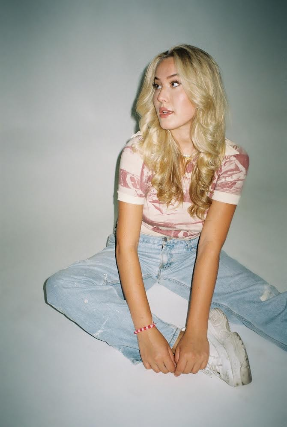 A performer since birth, there has never been a question of which path Andi would find herself on. Taking vocal lessons at age six and finding a passion for songwriting in the form of theater camp classes at eight, Andi has been honing her skills for as long as she can remember. Putting these building blocks to use seriously at 11 when she really began to write songs and craft the inklings of what would develop into a more defined sound and aesthetic - Andi learned deeply through play as she'd make parodies of her favorite songs. These steps led her to moving across the country from her home in New Jersey to LA at 16, and now, at 19, she's begun to carve out a lane for herself with a string of anthemic pop smashes across the last year.

Channeling influences from Avril Lavigne to Sam Smith, Andi gets closer to full realization with every song - her personality on special display across recent releases "Get Your Attention" and "Wish We Were Strangers". Keeping herself open as she connects with her growing audience via TikTok lives and Zoom meet-n-greets, Andi's world becomes evermore defined as one of flowing blonde hair and stunning vocal performances that only pull in listeners as they get to know her.

Andi never shies away from displaying her genuine self, pulling inspiration for her songs directly from her own life experiences and displaying them against driving sonics in an attempt to help people come to terms with their own stories by seeing how unapologetically she shares her own.