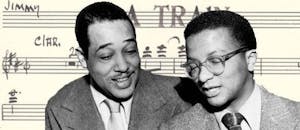 'Round Midnight Jazz Series Presents:
SUITE SOUNDS:THE MUSIC OF ELLINGTON & STRAYHORN w/ The Driftwood Quintet
Valley Bar
$12.00 - $15.00
Sales Ended
7PM DOORS | 730PM SHOW | 21+

$12 ADVANCE | $15 DAY OF SHOW
The 'Round Midnight Jazz Series continues... Experience the swingin' hits of two jazz greats as DRIFTWOOD QUINTET collaborates with a jazz trio to examine the works of influential composer Duke Ellington and his lesser-known, but equally influential, friend and collaborator Billy Strayhorn. The concert showcases original works by both of these composers and also sheds light on their jazz-fueled reimaginings of two widely popular classical standards: Edvard Grieg's Peer Gynt Suite (widely known for the movement In the Hall of the Mountain King) and Tchaikovsky's Nutcracker Suite.
Don't miss a beat... grab your seat!
DRIFTWOOD QUINTET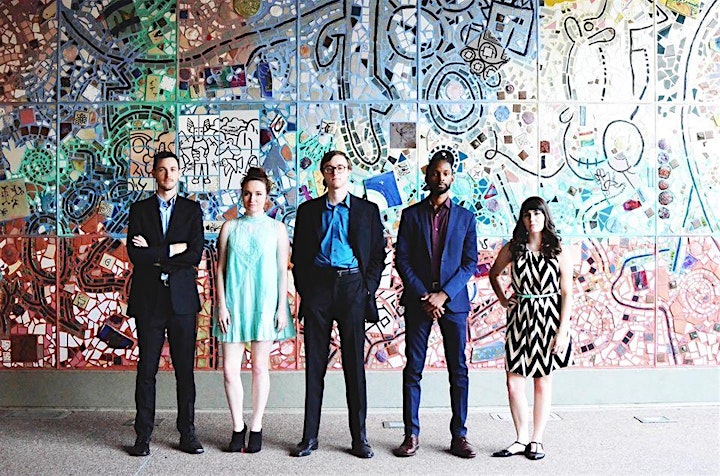 Based in Phoenix, Arizona, the Driftwood Quintet is a chamber group dedicated to crossing genres and bending boundaries in classical music. Through the work of Driftwood's arrangers, a performance can feature anything from orchestral masterworks or piano works to the imaginative soundtracks from the greatest video games and films. Driftwood also seeks to create memorable experiences through collaborations with artists from a variety of disciplines, ranging from jazz musicians and singer/songwriters to dancers and visual artists.

Driftwood also exemplifies its dedication to chamber music through educational outreach, engaging youth through interactive performances that integrate music with a variety of disciplines such as language arts, science, and history. Members of the Driftwood Quintet are active music educators in the Phoenix metropolitan area, working in underprivileged communities to improve the quality of public music education and foster lifelong musical literacy.

MEMBERS:

Laura DeMouy - Oboe

Melissa Malork - Clarinet

Ryan LeMoine - Saxophone

Dominique Holley - Bass Clarinet

Benjamin Paley - Bassoon

Venue Information:
Valley Bar
130 N Central Ave
Phoenix, AZ, 85004