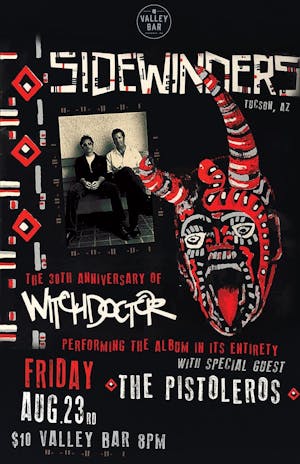 Tucson Desert Rock N Roll
SIDEWINDERS [30TH ANNIVERSARY of WITCHDOCTOR] w/ The Pistoleros
Valley Bar
7PM DOORS • 730PM SHOW • 21+

$10 ADVANCE • $12 DAY OF SHOW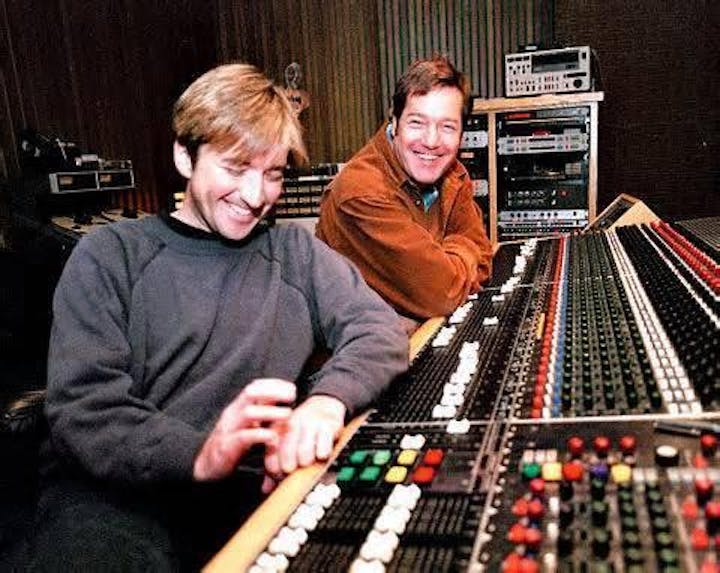 The Sidewinders, an Arizona favorite quickly landed record deals on DEMON/UK, MAMMOTH AND RCA. Their career break came late in the fall of 1988 after signing with Jay Faires' Mammoth Records and then quickly getting signed yet again to RCA thanks to the band's touring ethic, strong writing, and unique guitar sound, that captured the so called "DESERT ROCK SOUND" that The Gin Blossoms would later capitalize on New Miserable Experiences in 1995. The band quickly recorded their second album WITCHDOCTOR in Tucson and LA not knowing that during all this they would be signed to RCA Records before the recording was even finished. The cost to record and mix Witchdoctor was $3000.00 which seemed like a lot of money back in those days. WITCHDOCTOR quickly became a college radio hit and the band followed it up with a video to the song Witchdoctor that ended up on MTV. The band toured continuously with bands like CHARLIE SEXTON, HOODOO GURUS, DRIVIN' N' CRYIN and THE REPLACEMENTS to name a few as well as doing their own cross country tours.
The band core members of Rich, David, Mark Perrodin and Diane Padilla soon to be replaced by Bruce Halper quickly recorded yet another self produced album AUNTIE RAMOS' POOL HALL was released in 1990 on RCA/Mammoth.
The band were legally forced to change names to THE SAND RUBIES following an ugly law suit with another band of almost the same name. They got a new manager MIKE LEMBO, left RCA and Mammoth and signed to the U.K.'s ENSIGN RECORDS AND then to POLYGRAM/ATLAS RECORDS who released SAND RUBIES S/T IN 1993. The album Sand Rubies was produced by luminaries such as WADDY WACHTEL, MIKE CAMPBELL AND DAVID BRIGGS. After more touring with bands like THE TRAGICALLY HIP etc. the band lost it's way and decided to disband.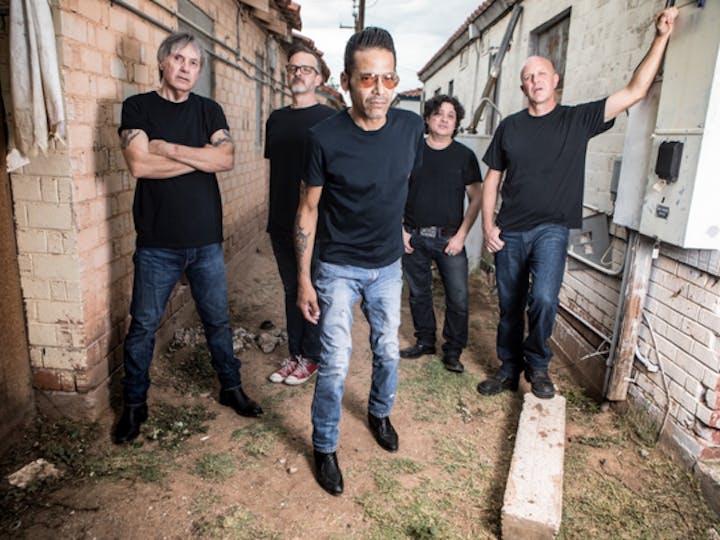 Venue Information:
Valley Bar
130 N Central Ave
Phoenix, AZ, 85004