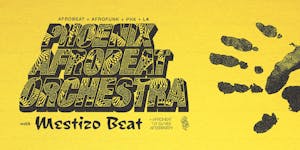 AFROBEAT + AFROFUNK + PHX + LA
Phoenix Afrobeat Orchestra
Mestizo Beat
Valley Bar
7PM DOORS | 7:30PM SHOW | 21+ | $10 ADVANCE | $12 DAY OF SHOW
PHOENIX AFROBEAT ORCHESTRA
Facebook | Instagram | Spotify
Founded somewhere in the 2010s by David Marquez, the Phoenix Afrobeat Orchestra, fronted by Camille Sledge, has grown into a diverse collective of musicians and artists representing over thirty Arizona acts from a variety of styles.
From clubs to concert halls, picnics to premiers, PAO is committed to playing social music, using one of the funkiest art forms on the planet.
Come out and dance with us sometime!
- - - - - - - - - - - - - - - - - - - - -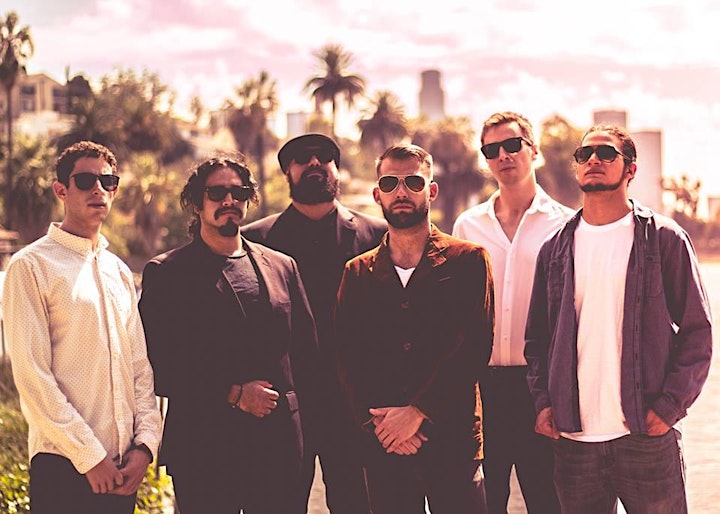 MESTIZO BEAT
Facebook | Instagram | Spotify

Mestizo Beat is a collective of musicians based out of Los Angeles who compose and perform music influenced by the early 1970's era of funk, soul, afro-beat, and afro-cuban genre. Formed by lead guitarist Aquiles "Lito" Magaña along with his brother Gus Magaña on drums. These two would come to share their passion and love for this era of music and become the driving core for the group. Influenced by the greats such as James Brown, Fred Wesley and the J.B.'s, Parliament Funkadelic, the Meters, and WAR.

The word Mestizo means the mix and blend of cultural heritage; you cannot find a better word to describe the blending of music, environment, and roots that takes place in Los Angeles, which is one of the most diverse regions in the world. The band members come from different cultural and ethnic backgrounds that enrich the music created and performed.

What is one to expect from a live performance of Mestizo Beat? One can expect an explosive dance party of heavy hitting rhythms that unify the audience and band into one pulse of love. The full ensemble also includes a brass section, organ player, and percussionist. Their sound creates a freight train of upbeat rhythms and groove that transcends their listeners to a state of exhilaration and rejoice. The beauty of diversity and cultural differences are embraced to boil into one universal meaning of love, rhythm, dance, and soul.

Venue Information:
Valley Bar
130 N Central Ave
Phoenix, AZ, 85004