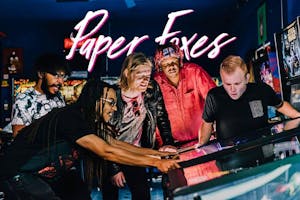 Valley Bar Indie Rock Winter Formal
PAPER FOXES + CELEBRATION GUNS + THE RUNNER UP + SUR BLOCK
Valley Bar
7PM DOORS | 7:30PM SHOW | 21+ $7 ADVANCE | $10 DAY OF SHOW
Get downstairs to the Valley Bar Music Hall, where all is warm and bright... We've gathered some of PHX Music's hottest talent to keep the fire going all night at this rocking Winter Formal!
- - - - - - - - - -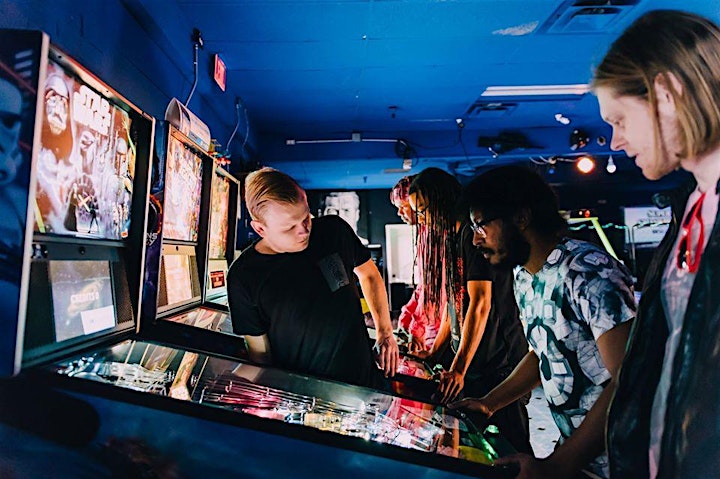 Hailing from Phoenix AZ, Paper Foxes are a young band with a danceable sound blending sun-drenched with sinister. Made up of CJ Jacobson (vocals, guitar), Uche Ujania (bass, vocals), Patro Gaston (synths), Oliver Lemke (guitar) and Jahlani Ujania, Paper Foxes are known for their angular guitars and disco bass hooks.
Their debut album "Popular Confessions" releases September 2019 is a call to the dark with polished pop overtones. It marks the bands first work with legendary producer Bob Hoag who helped refined their signature sound. Paper Foxes continue to tour their high energy live show throughout the American SW.

Since 2016 a string of EPs have earned them wide notoriety as well as appearances with The Wrecks, DREAMERS, I DONT KNOW HOW BUT THEY FOUND ME and many other national acts. They continue to garner radio play and press interest through the United States.
- - - - - - - - - - - - - - - - - - - -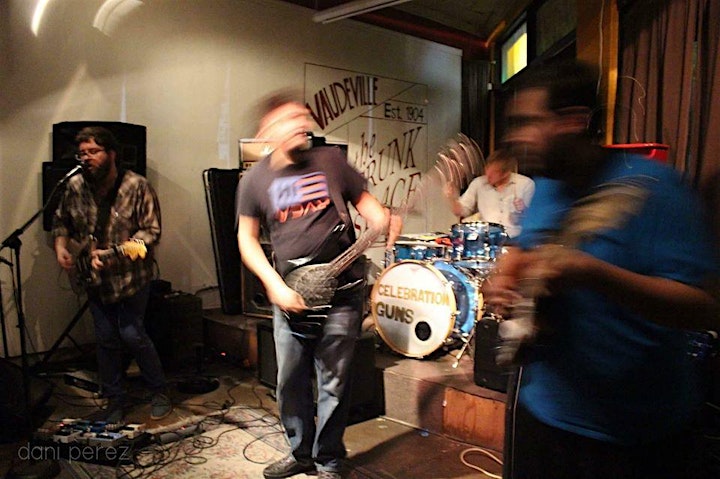 Celebration Guns is a combination of nostalgia, energy, complexity and joy. Rising from the vast Arizona landscape, their sound borrows from elements of dream pop, indie rock, and noise pop. The band's tireless effort to blend these styles together has resulted in deceptively complex music that's catchy and filled with hooks. Rarely able to sit still, their music stretches genres while retaining an undeniable pop charm.
- - - - - - - - - - - - - - - - - - - -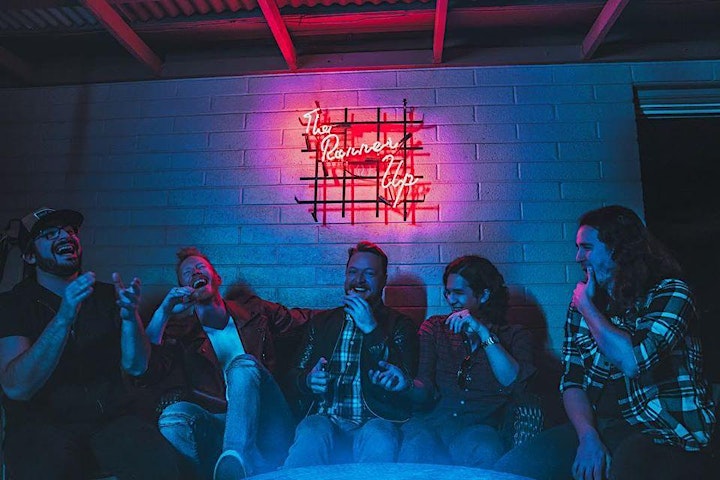 The Runner Up (TRU) is an electrifying alternative rock band from Phoenix, Arizona who have spent the last year setting local stages on fire with their energetic performances, and pumping up the airwaves with consecutive singles showing off their unique mix of indie rock and guitar pop hooks. They are reportedly dedicated to making you sing hooks for days and dance until your butt falls off--which is not far from the mark. While their singles and recordings have garnered an impressive online following, it's their performances that keep packing venues with throngs of fans who know every lyric to every song.
Known for high energy originals, these five eccentric lads gone mad have kicked up the notch on what it means to be Indie Rock in Phoenix. Not only re-introducing lost artifacts like the Keytar to their performances, they cultivate the notion that a captivating performance is nearly as important as raw talent and stellar musicianship. The Runner Up have seemingly approached all three with equal attention and affection. When they released their debut single in April 2018, "I Came to Play" it was something of a revelation to local listeners--a refreshing single that invoked rock'n'roll as much as it did power pop. It was a master stroke that immediately caught the attention of local music media and alternative radio--in no time at all they built a loyal following who supports them at show after show
- - - - - - - - - - - - - - - - - - - -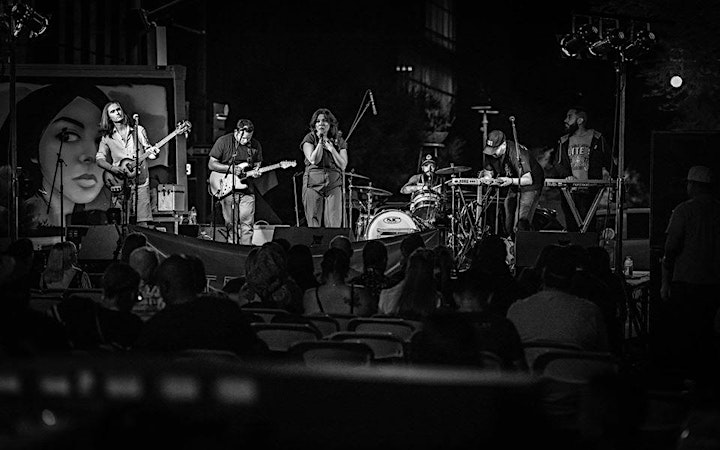 Sur Block was born of the desert, but you'll find them flowing from the street lights that illuminate the city at night. This five-piece band from Tucson, Arizona navigates the rugged terrain between Western rock and dark synth-pop anthems.

​

The outfit is made up of Tucson natives and members of the Pascua Yaqui nation, fronted by female powerhouse Alyssa Sandoval, whose voice "moves from a purr to an impassioned wail." (Tucson Weekly, June 2018). The band has been compared to Phantogram, the Arcade Fire and Calexico, but their eclectic sound and high-energy shows defy categorization.

Venue Information:
Valley Bar
130 N Central Ave
Phoenix, AZ, 85004