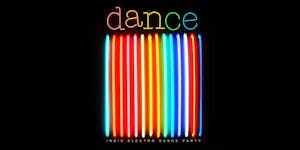 Where are your friends tonight? If I could see all my friends tonight!
DJ MIKE DELGADO
DJ BORISIMO
Valley Bar
10PM MUSIC • 21+ • FREE IN THE MUSIC HALL
MGMT + YEAH, YEAH, YEAHS + ARCADE FIRE + THE SHINS + JUSTICE + M83 + THE KILLERS + LCD SOUNDSYSTEM + THE STROKES + BLUR + LITTLE DRAGON + STEREOLAB + NEON INDIAN + AIR + THE RAPTURE + TV ON THE RADIO + MORE!
We're bringing you the best new & classic INDIE dance tunes all night long... DJ sets by DJ MIKE DELGADO [We Are Yr Friends] + DJ BORISIMO on the decks alllll night long! It's Saturday Night and we're gonna D.A.N.C.E. to the best electro/indie music!
Venue Information:
Valley Bar
130 N Central Ave
Phoenix, AZ, 85004