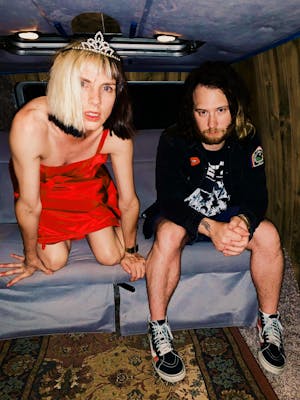 BROKEN BABY + TUMMYACHE w/ THE MAYBE NEXT YEARS + PAPER FOXES
Valley Bar
KWSS 93.9 Presents: BROKEN BABY + TUMMYACHE + THE MAYBE NEXT YEARS + PAPER FOXES

7PM DOORS | 7:30PM SHOW | 21+ | $7 ADV | $10 DOS
With music and lyrics that focus an unwieldy rage with wit and academic-like precision, Broken Baby has burrowed an unlikely path through the sludge of 21st century alternative rock. They're not riffy, yet they are. They're not glam, yet they are (or at least front-woman Amber Bollinger certainly is). They're not catchy, yet they totally are. They invite you into their songs with riffs and glam and pop, only to toss you into the blistering inferno of their devilishly charming kiln. With the constant churn of their song machine, not to mention the band's absolutely blistering live performances, Broken Baby is a modern-day rock juggernaut built for the new DIY ethos of our time.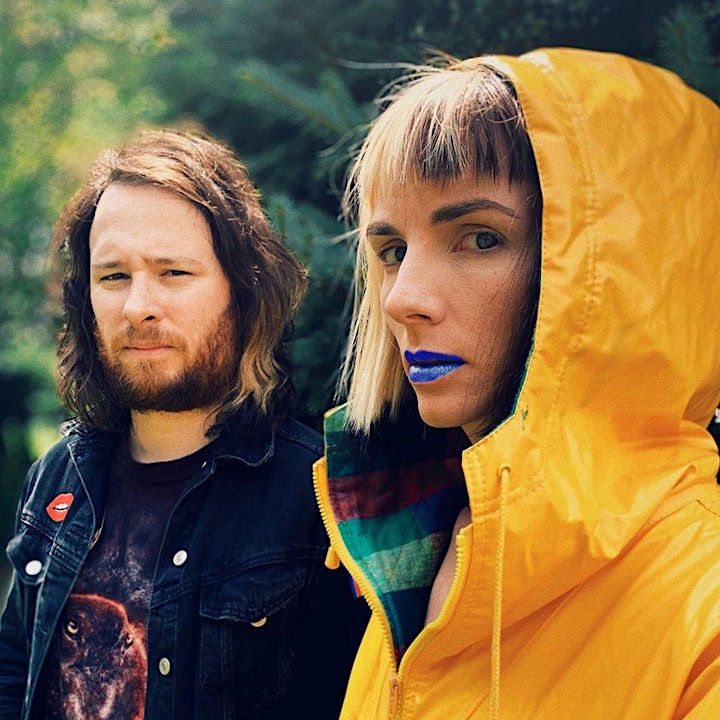 BROKEN BABY
Facebook | Instagram | Spotify
Brainchild of wunderkind newcomer Amber Bollinger and rock veteran/producer Alex Dezen (The Damnwells), LA-based Broken Baby is an uncompromising rock band with post-punk edge and melodic appetites. Formed out of the ashes of failed relationships, both romantic and musical, Bollinger and Dezen wrote and recorded all the songs from their debut EP in the span of 2 weeks, honing their singular, collaborative work without pretension or extravagance. Heading back into the studio later that year to begin work on their newly released self-titled LP, the 10 tracks that emerged a few months later brought their forthright vision to new, blistering heights. Their boomy, low-fi sound soothes and scrapes in equal measure, with Bollinger's bright, wispy vocals turning into adrenal-fueled rants with little warning. Caught somewhere between Savages, The Jesus Lizard, B-52s, and The Eurythmics, Broken Baby is a band for punching the air and driving a little too fast.
- - - - - - - - - - - - - - - - - - - - - - - - - - - -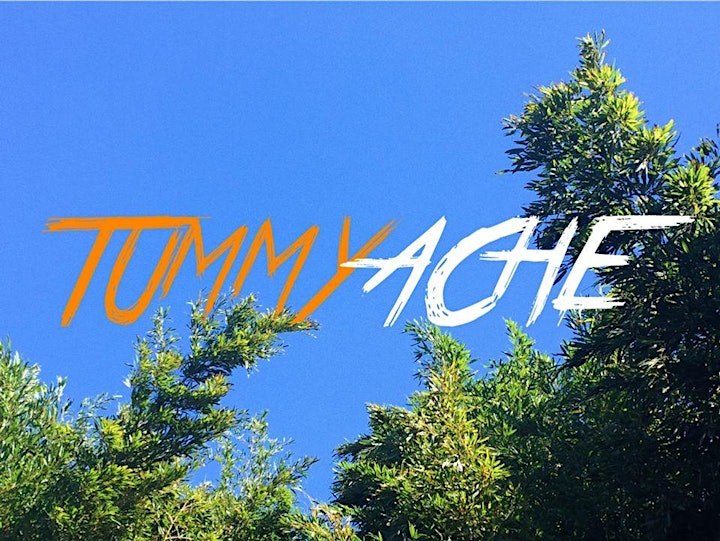 TUMMYACHE
Facebook | Instagram | Spotify
tummyache is An Alternative Rock Project created by songwriter/producer Soren Bryce. The project is named after one of the side effects of severe physical anxiety. Bryce has been creating and releasing music for the past six years under her own name. Tummyache manifested from Bryce's need to explore a new set of emotions she experienced while living in Brooklyn, New York. the debut EP "HUMPDAY" is an honest and aggressive self-dive into a myriad of intra/interpersonal issues; as well as a reflection of the human condition through the lens of absurdism. Songs like "machine" and "commonplace" are a cry to understand a life without intrinsic meaning, while "median" and title track "humpday" surrender to the existential anxiety in an attempt to be comforted by self-made hope. "in between" is a bitter-sweet outline of Bryce seeking to simply 'feel better'.
- - - - - - - - - - - - - - - - - - - - - - - - - - - -
THE MAYBE NEXT YEARS
Facebook | Instagram | Spotify
The Maybe Next Years is an experiment conducted my distilling warped tour nostalgia into a serum that induces suburban hallucinations coloured by modernist poetry, surf punk catharsis, and notebook doodles of the Slayer Logo.
- - - - - - - - - - - - - - - - - - - - - - - - - - - -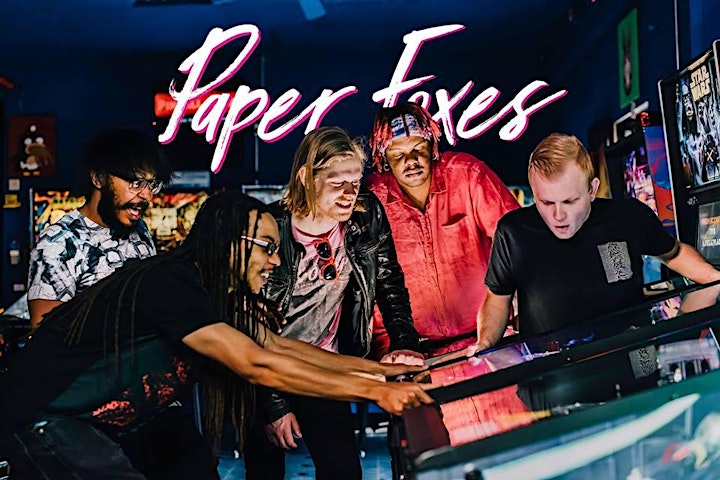 PAPER FOXES
Facebook | Instagram | Spotify

Paper Foxes are a rock band from the shadows of the Arizona underground. Termed "death-disco" by the Phoenix New Times the quintet have cultivated their sound from a mixture of Indie-Rock and Alt-Pop influences, leading CMJ to describe them as a missing link for fans of Walk the Moon and Bad Suns. Their cult following has propelled them to appearances with the Wrecks, Dreamers, Hunny and many more acclaimed touring acts, while their EPs "Devil on my Shoulder" & "Strawberry Lashes" have garnered frequent radio play and the keen interest of regional press. Comprised of CJ Jacobson (vocals, guitar), Uche Ujania (vocals, bass), Patro Gaston (synths), Jahlani Ujania (drums) and Oliver Lemke (guitar), Paper Foxes are currently preparing their debut LP "Popular Confessions" with the help of legendary producer Bob Hoag.

Venue Information:
Valley Bar
130 N Central Ave
Phoenix, AZ, 85004